Tree Lopping Services
If you've got a tree around your home that needs a little bit of TLC, you might want to consider tree lopping rather than tree removal. What's the difference? Tree removal is, well, the removal of the entire tree. Lopping is essentially an old word for tree pruning.
Professional Tree lopping by a qualified arborist leaves your tree intact (and looking neat!) by only removing or trimming certain branches. At Shane's Trees, our team of expert arborists can improve the aesthetics of your property and surrounding areas with tree lopping.
Speak to Shane's Trees about our lopping services…
10,000+

Trees Made Safe
Per Year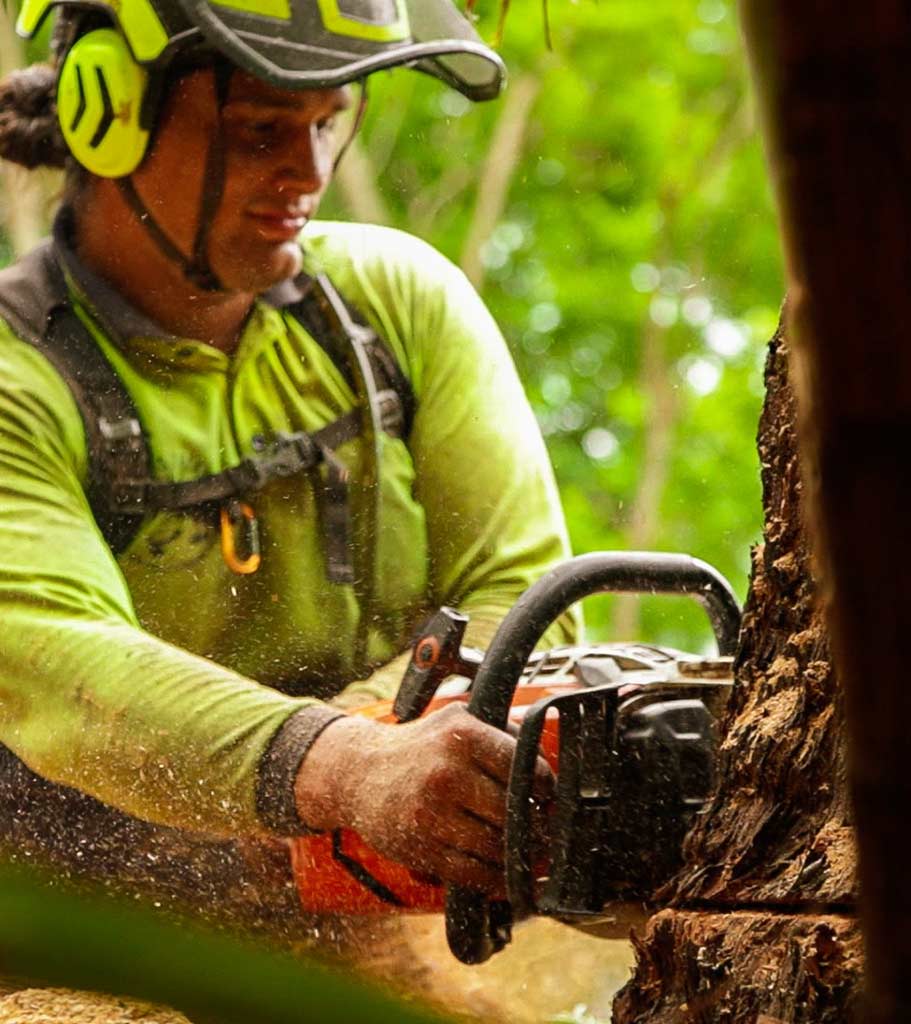 Use Our Expertise To Get Your Trees Lopped Safely!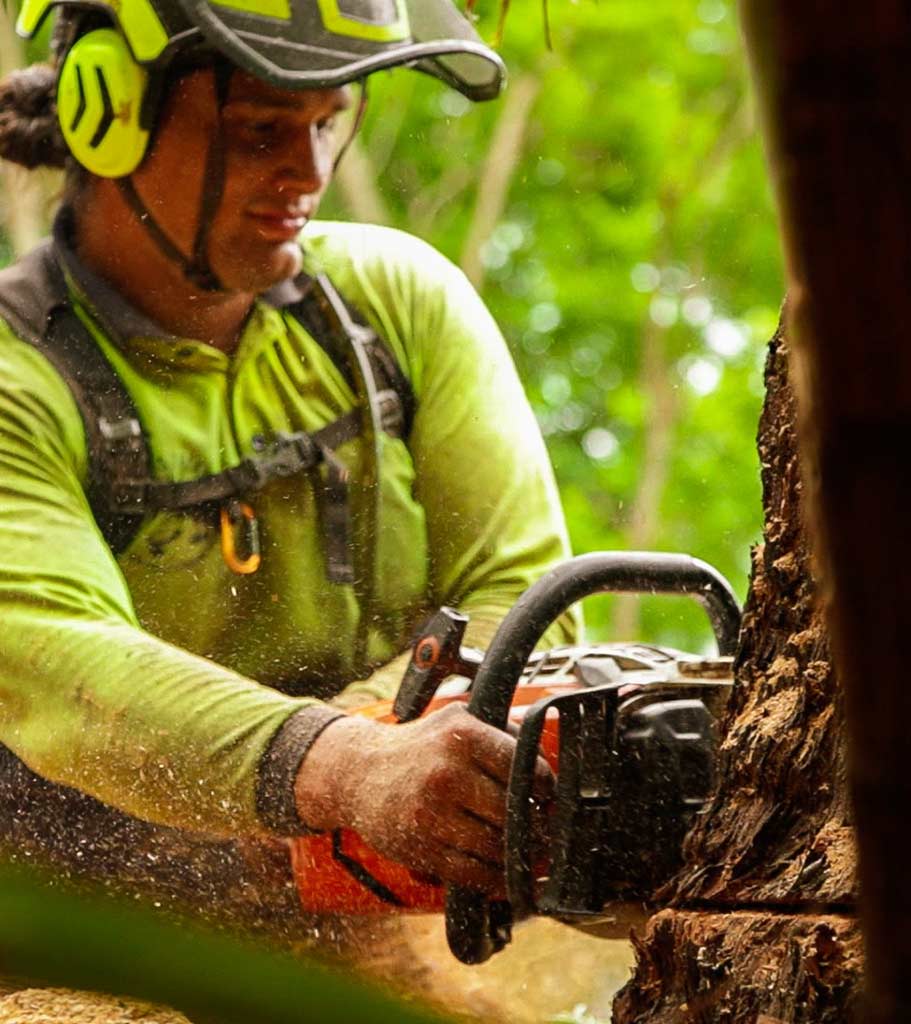 Unfortunately, DIY tree lopping is pretty common throughout Australia. We understand that some people enjoy working on trees in their spare time, but tree lopping can be dangerous and isn't worth doing yourself just to save a few dollars.
Tree lopping is a technical task that requires a whole load of specialist equipment. Let's face it, using a chainsaw is risky business, not to mention clambering up ladders with limited experience. Here's why we recommend using a professional instead…
Professional tree loppers adhere to Australian WHS Standards

They have insurance and council approval

They're trained on how to operate around power lines

They have the right tools for trimming, pruning or cutting off dead trees

They'll clean up after doing the job and keep your property safe

They usually offer additional services like stump removal
Picking The Right Tree Lopping Company…
There are a whole load of tree lopping companies out there – so we want to make sure you pick the right one for your needs. You need a reputable, reliable and professional arborist that focuses on the safety of you, your home and your family.
When conducting background research, ask your potential provider…
How long have they been offering tree lopping services?
Shane's Trees is a family-owned company run by a second-generation arborist – and we've been lopping trees for 35 years. We're seriously passionate about trees!
Are they familiar with your area and local laws governing tree removal?
Shane's Trees offers a range of tree services across Greater Sydney and The Illawarra. You can trust our expert arborists to handle your tree lopping safely.
Are they insured?
Shane's Trees has full liability insurance and workers compensation insurance to give you total peace of mind over your tree lopping project. We've got your back!
Do they use professional arborists?
Shane's Trees' arborists undergo years of training before taking on the responsibility of climbing and safely lopping trees. Our safety and reputation is second to none!
WHAT IS TREE LOPPING?
The internet is full of guides and tutorials on tree lopping. These guides make it sound and appear so easy as if it is something everyone can manage, right? But truth be told, there is more to tree lopping than just having a chainsaw and some fancy safety gear.
Tree lopping requires thorough planning and meticulous execution. It entails the cutting away of huge branches that may pose an inherent risk not just to you, but to your property as well. However, this is not to say that it is not an important exercise. Rather, it's just a reminder on the need to get a professional tree lopper instead of you trying a trial and error DIY.
What is the difference between tree lopping and tree removal?
1. Both are actually almost one and the same. However, tree removal entails the cutting down and removal of the entire tree. It's also known as tree felling.
2. Tree lopping on the other hand often refers to trimming and pruning of specific branches, leaving the rest of the tree intact. Usually, tree lopping is done to improve the aesthetic value of your trees and other plants.
3. It's also done to trim off branches that may have overgrown and covered the roof or driveway.
4. Still, sick or unhealthy plants may require tree lopping in order to prevent the disease from spreading to other parts.
DIY Vs hiring a professional Tree Lopping Company
DIY tree lopping is common with people looking to save a coin on two they'd have spent on a tree lopping company. Plus others enjoy working on their trees in their homes during their free time. However, there are inherent dangers of doing tree lopping by yourself. It's a technical task that requires you to have the right tools to do the job efficiently. You also risk falling off from your ladder, which is not uncommon around homes. Using a Chainsaw is risky business. It's always much better when you hire a professional tree lopping company to come and get the job done.
Benefits of hiring a tree lopping company
– Tree loppers adhere to safe work practices in accordance with Australian WHS Standards.
– Professional tree loppers are trained on how to operate around power lines
– They have the right tools and equipment for trimming, pruning or cutting off dead trees.
– Tree loppers will clean up after doing the job
– They offer additional services like tree mulching, trump removal, and so on
– They have insurance Before chopping down a tree, always remember that some are legally protected. You may need to consult the local council or authorities before embarking on tree lopping especially in public places. Tree lopping companies are better suited to pursue the legal aspects of tree removal, they'll advise you on the best way forward.
Common tools used in tree lopping
Depending on the size of the tree and geography of an area, there are some power tools that are mandatory during tree lopping.
These include:
Small chainsaw; this is used for trimming and pruning small, light branches.
Large chainsaw; in case you need to fell a big tree by cutting the trunk
Stump grinder; for stump removal after the tree has been felled
Log splitter; splitting large pieces of wood into smaller, more manageable ones.
A Woodchipper; turning timber waste to mulch
Cherry picker; platform to stand on when lopping higher branches.
Safety gear; gloves, goggles, helmet, harnessing rope (where climbing is involved) Regardless of how much research you'll have done on the internet, avoid handling chainsaws unless you're really qualified at it. The chainsaw blade is super sharp and it takes just one wrong move to cause serious injuries or damage.
Picking The Ideal Tree Lopping Company
Seeing that there are so many tree lopping companies around, how do you identify the best one for the job?
– Always start by conducting some background research on the tree lopping company before hiring.
– How long have they been offering tree lopping services? Is the company insured, well equipped, does it have a reputation for doing efficient jobs?
– A good tree lopping service provider should be familiar with your area and the local laws governing tree removal. They should be licensed and accredited to offer tree lopping sydney in your state.
– In some instances, you may also want to find out whether the tree lopping company offers emergency tree removal services.
– Such would come in handy when you're dealing with an old or fallen tree that poses an immediate danger to lives and property.
Get A Complimentary Fast Quote
One of our friendly team members will get back to you before you can say 'timber'!
Some factors that might affect your quote…
The size of your tree. Generally, the bigger it is, the longer it takes to remove – and the more space vegetation takes up in our trucks!
Ease of access. Trees around properties with steep embankments are often difficult to load onto vehicles.
Equipment needed. Certain projects require the use of barges, cranes and even helicopters which may be reflected in your quote.