Need A Tree Removed on The North Shore?
Shane's Trees is a professional, reliable tree lopping company based on Sydney's North Shore. For over 35 years, we have been offering comprehensive tree surgery services that will cover all your needs. If you're a resident of North Shore and surrounding areas and are looking for a removal company that has the experience, professionalism, and repute, then Shane's Trees is just a phone call away.
Our competent arborists and tree cutters offer exceptional services that you can rely on. Old and dead trees can pose a hazard to those around and as such, we're always committed to eliminating this hazard in a safe manner. We also do tree pruning, stump removal, arborist reports, and so much more. It doesn't matter how big or small the task ahead is our tree removal crews will always get it done efficiently.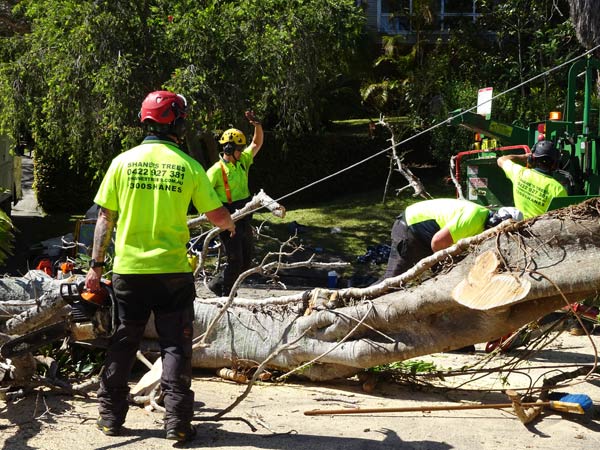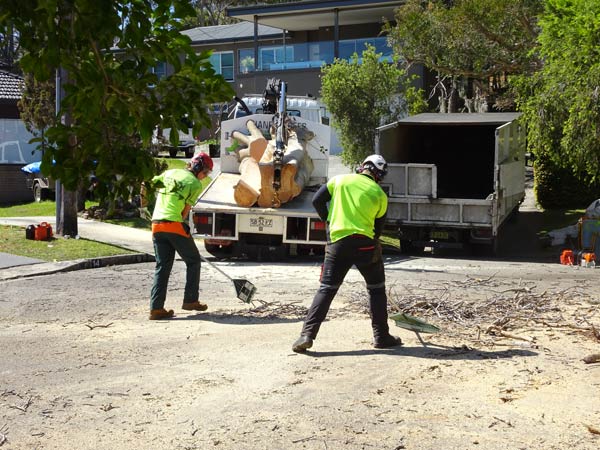 Shane's Trees is a licensed company offering tree surgery services to residential areas as well as industrial and business properties. Our crews are always reachable on phone any time of the day and night. We'll visit your premises to inspect the nature of the task ahead, before recommending the best way forward. Tree lopping is a delicate task that requires experience and skills; we have what it takes to remove that huge fallen tree in your backyard or prune that overgrown tree on the driveway. Everything is done safely and quickly.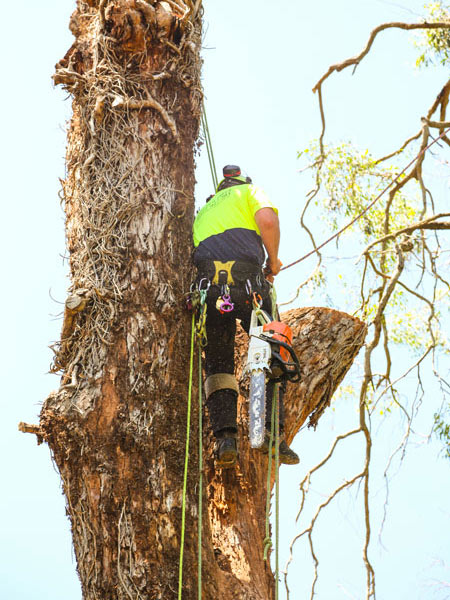 Over 35 years experience in the arbor Industry
Our tough crews and arborists are all highly qualified
We are fully insured
We Cover all tree removal services
Super competitive rates
free, no obligation quotes
Public liability insurance
Cert 3 accredited climbing arborists
Leave your place cleaner than when we got there
About Shane's Trees
Tree Lopping & Tree Pruning in Northern Sydney
Shane's Trees prides itself of offering efficient tree lopping services, with a personal touch. When you give us a call, we'll be keen to understand the nature of the tree removal job ahead and offer free advice on the best way to get it done . We don't charge you for dispatching our crew to come and inspect your property; it helps us understand the situation better, know how best to get the work done. We'll inspect any distressed trees and advice you accordingly on the best remedy.
You can also contact us when you need emergency tree removal services in North Shore, our emergency crews are ever on standby. Trust us to efficiently remove that stubborn tree stump with our modern machines and equipment. Talk to us now on 0422 927 381 and get a free quote on the phone. You'll be pleased to note that our services are very competitive; we ensure that you get premium services without having to dig so deep into your pocket.
Our expert climbers will come in handy where tall trees are involved and we need to prevent damages. They undergo years or training before they qualify to climb trees or chop them down. As a local family-owned business, Shane's Trees has acquired invaluable experience in the 35 years we have been in the industry. We are able to remove trees in confined areas and cleaning up before we leave. Residential owners and commercial property managers looking for a professional arborist to manage their tree lopping needs need to look no further. Shane's Trees got you covered; our qualified Certificate 3 Arborists are well qualified to handle all your tree surgery needs in North Shore.
For more details on our services and rates feel free to leave your contact info on our online form and we'll be sure to get back to you within an hour. Our customer care team is friendly and very understanding. Shane's Trees is committed to offering you total customer satisfaction anytime you call us. From pruning those delicate palm trees next to your pool, to cutting down that huge eucalyptus tree in your backyard; we're the real pros of tree removal in North Shore.
The North Shore areas we provide Tree Removal