Free Wood Chip Mulch
Tree removal, pruning and lopping all generate vast quantities of tree waste that needs to be disposed of. Removing this tree waste can be both a timely and costly process so it is necessary for the arborist to find the most efficient means of doing this task. One of the nice things about tree waste is that it can be processed and used for other things such as Firewood, or turned into woodchip and used as garden mulch or for area beautification.Most of the trees we cut down, (though not all) are still alive or still green. This means the wood still has water within it and it is not good for firewood at this time. It may take several months to dry the wood sufficiently for use in a fire place which is ok if its the end of winter or the warmer months where it is not needed straight away.
Often a client will just ask to have green timber left in a corner of the yard to dry out for use at a later date and this helps eliminate some of the removal costs. For arborists like us, always trying to get rid of waste we are more than happy to give away Free Green Firewood to cut down on our own expenses when removing trees.
Shane's Trees offer FREE WOODCHIP MULCH DELIVERY to residents or business in the sutherland shire area
There are many reasons why we use wood chipping as a part of the tree removal process. Firstly, it is great for reusing around gardens both in a domestic or commercial setting. Native Wood chip not only makes terrific mulch, but also can be used beautify or spruce up neglected area's with very little effort. Secondly, it makes transport and removal from the job site much easier. This is because its creates small pieces that are easy to pack in the back of a tipper truck, rather than loading on branches that would create a lot of un-used space. It also saves time because fewer truck loads are needed to remove the same amount of waste.
Click Here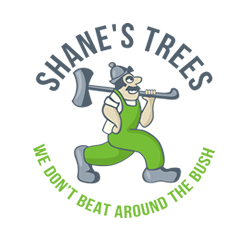 Service Type
Free woodchip mulch delivery
Provider Name
Shane's Trees
,
4 cherana pl
,
Kareela
,
NSW
-
2232
,
Telephone No.0422 927 381
Area
Description
Over 35 successful years in the tree removal industry our team can deliver a free load of wood chip mulch to anywhere in the southern Sydney region