Tree Pruning
If you've got an unruly tree around your home, you might not actually need to remove it! Healthy trees that aren't dangerous (but seem to keep on spreading) just need a bit of pruning to remove troublesome branches and foliage.
At Shane's Trees, our team of expert arborists can keep your property and surrounding areas neat and clean with tree pruning. It's cheaper than tree removal, more environmentally friendly and is the preferred method for most local councils!
Speak to Shane's Trees about our pruning services…
10,000+

Trees Made Safe
Per Year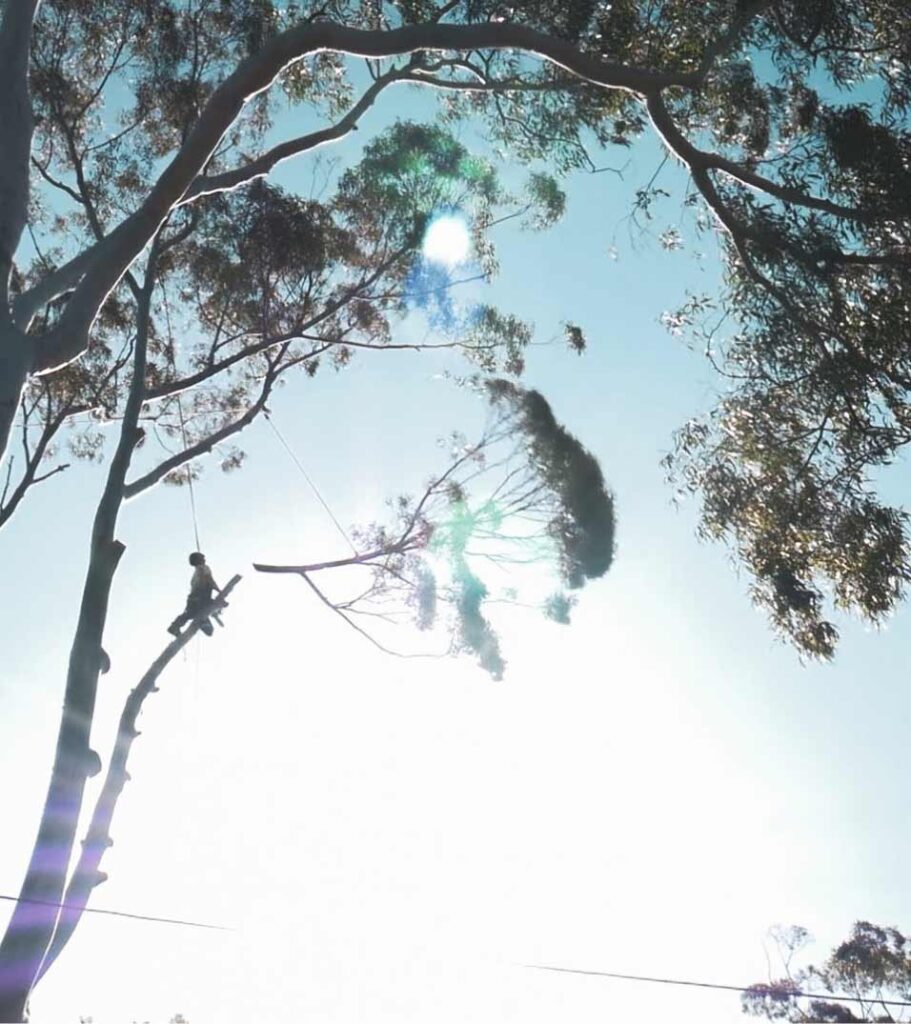 Use Our Expertise To Get Your Trees Trimmed!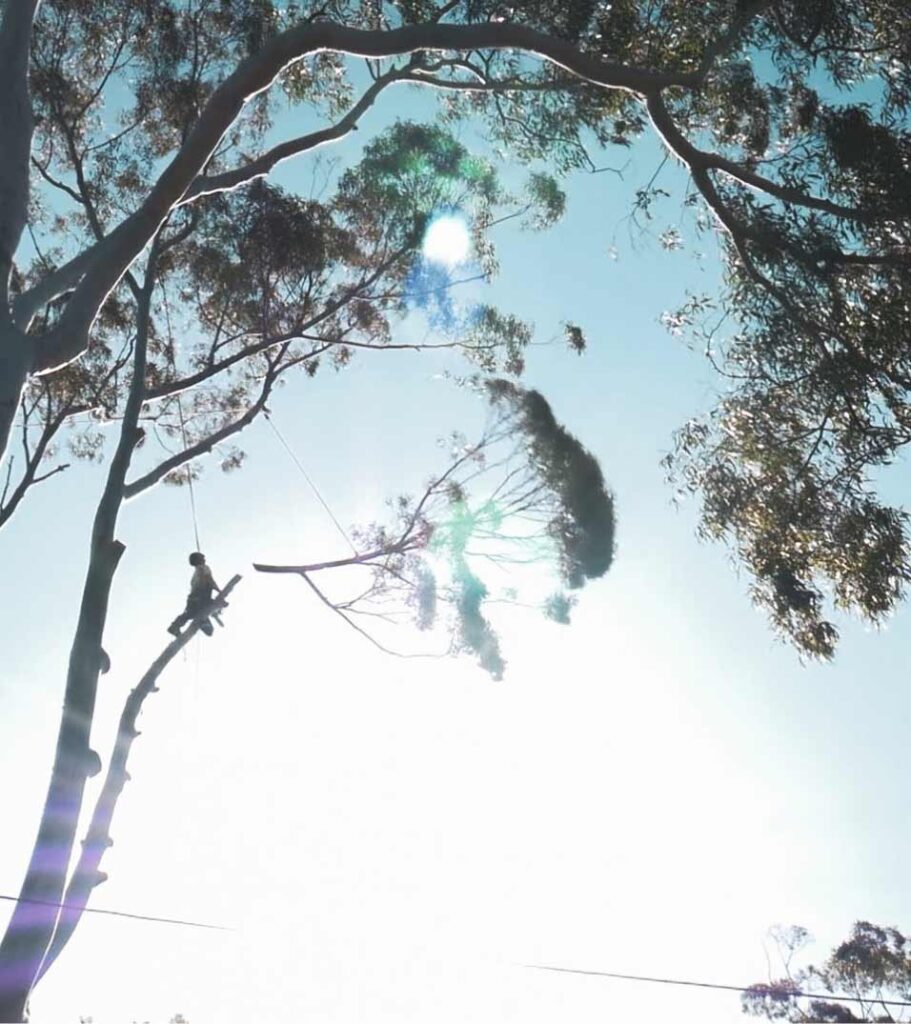 Tree pruning and tree trimming are more or less the same thing – and many of our clients ask us to handle this kind of general maintenance as part of their tree projects. So, if you're looking to do ANY of these things, we've got you covered.
Keep your home looking neat
Just like when you get a fresh haircut, trees look a whole lot better when they've had their extremities trimmed and uniformed. We can help you keep your trees in check!
Prevent damage from branches
As your trees and shrubs grow, they can interfere with surrounding structures, cars or driveways. By pruning overgrown or compromised branches, you can minimise damage and debris.
Ensure your property stays safe
Tree branches can grow so large that they end up obstructing critical services like power lines and electrical poles. Our trimming services make sure you stay safe.
Protect your tree from disease
If you have trees for ornamental purposes, you want to keep them healthy! Pruning trees can save them from diseases (like cancer) by removing unhealthy areas.
Tree Pruning Guidelines in Sydney NSW
As with most arboricultural projects, you need permission to carry out tree pruning, tree trimming or branch removal. There are some exemptions, though. You don't need to get approval if you're:
Removing less than 10% of the tree canopy (council dependant)
Not affecting the health or structural stability of the tree
Using a qualified arborist (level 3 and above)
Trimming a tree that infringes on the below guidelines
| Location | Height to which pruning is permitted | Maximum diameter of branch which may be pruned |
| --- | --- | --- |
| Major Arterial Roads | 4.5m above the kerb | 100mm |
| Local Roads | 2.5m over a parking lane and 4.5m above the kerb | 100mm |
| Council pedestrian paths | 2.5m above the footpath | 100mm |
| Buildings | 1m above any approved building, measured from the surface of the structural component, such as a wall or roof on the building's edge | 50mm |
| Domestic power or Telecommunication lines | Must be 0.5m minimum and 1m maximum clearance from the service line | 50mm |
TREE TRIMMING
Usually, healthy trees that are not causing many issues apart from growing a large spread can simply undergo Tree Pruning to remove the troublesome branches and foliage. This is a preferred method for many councils as it saves the need to fully remove the tree and is more environmentally friendly. For you as the homeowner, Tree Pruning is also welcome it saves costs on complete tree removal.
As with any type of arboricultural projects, you require permission to carry out most Tree Pruning, Tree Removal or Branch Removal tasks. The city of Sydney Council does provide some exceptions where you can carry out pruning work without approval including the following:
You are not removing any more than 5% of the tree canopy
pruning does not affect the health or structural stability of the tree
Where you use a qualified Arborist (AQF Level 2 and above) and the Australian standard for the pruning of amenity trees are adhered to
Where the tree infringes on the clearance guidelines specified in the following table
Note: Branch size is measured from the point of attachment to another branch or the trunk. You can find out all council regulations and make an application by using this link. Alternatively, if you live in other sydney suburbs you can use our 'shire council specific' pages to find current tree removal regulations for your local area.
Often associated as one and the same with pruning trees, many of our Sydney Tree Removal tasks involve general maintenance in the way of tree and vegetation trimming. There are several reasons we may get called upon to carry out tree trimming tasks and these include:
1. Area Beautification – Just like getting a haircut to make yourself look good, vegetation used for ornamental purposes also looks good when they have had their extremities trimmed and uninformed.
2. Overgrown limbs and branches – as the tree or shrub grows it may begin to interfere with or damage surrounding structures. This could include houses, garages, and driveways but could also mean the tree is dropping its leaves and waste into gutters for example.
3. Safety hazards – Tree branches may have grown so large they begin to obstruct critical services such as overhead power lines and electrical poles, causing risk of fire and electrocution
4. Health of the tree – Like people, Trees can also contract diseases, not unlike cancer. In many cases by using a process often referred to as 'Tree Surgery', a professional arborist can actually save the tree from dying by cutting out or trimming the unhealthy sections of the tree.
Back to Shanes Trees
Get A Complimentary Fast Quote
One of our friendly team members will get back to you before you can say 'timber'!
Some factors that might affect your quote…
The size of your tree. Generally, the bigger it is, the longer it takes to remove – and the more space vegetation takes up in our trucks!
Ease of access. Trees around properties with steep embankments are often difficult to load onto vehicles.
Equipment needed. Certain projects require the use of barges, cranes and even helicopters which may be reflected in your quote.