Canterbury Bankstown

Tree Removal Experts
Shane's Trees offers professional tree services that keep your property and surrounding areas safe, neat and clean. Whatever your requirements might be, you can trust our expert arborists to handle everything from tree pruning, tree trimming and tree cutting to tree removal, stump grinding and more.
When it comes to tree services, we're fast. friendly, fully qualified and insured!
5K
Dangerous Tree
Recycled PER Year
The team did a fantastic job at taming our overgrown hedges. They were very punctual, professional, efficient and left the yard in better condition than they found it. They even mulched some of my existing large garden waste. Communication with the business was easy and accurate making the whole process pleasantly simple. Highly recommended.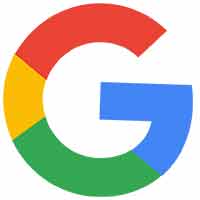 "The whole team at Shane's Trees did an excellent job at removing my pencil pine trees. On time, fairly priced and very professional from quoting process to the actual job, even persevering on in the 10 minute freak rain! I have some small plants around the trees that are not removable and the boys managed to take care and not damage them. If you're looking to pay them in cash after the job though, make sure you request in advance for them to carry a receipt. I highly recommend them and will continue to use them in future!"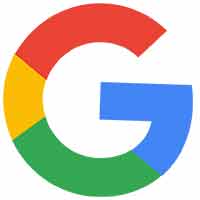 "I called them on a Monday for a fallen tree in my back yard, they came over straight away and the job was done first thing the next day. They got rid of this tree very quickly and left my back yard as good as it gets, couldn't recommend them higher"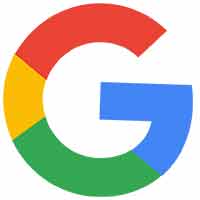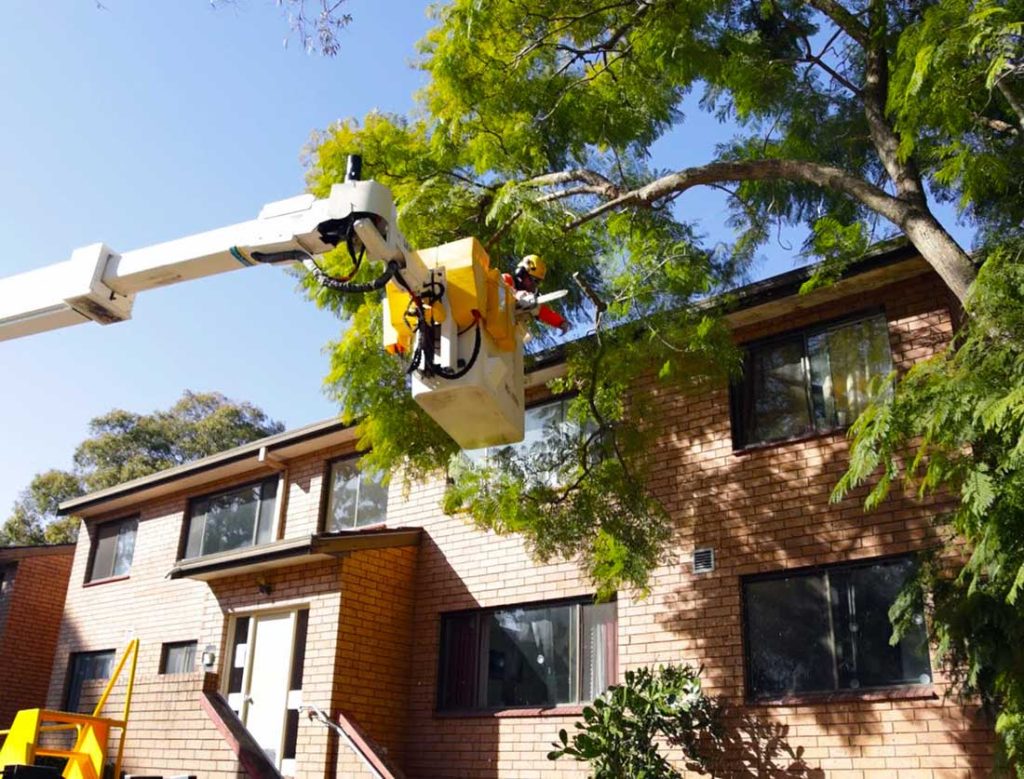 Contact Us If You're Having Tree Problems In Canterbury Bankstown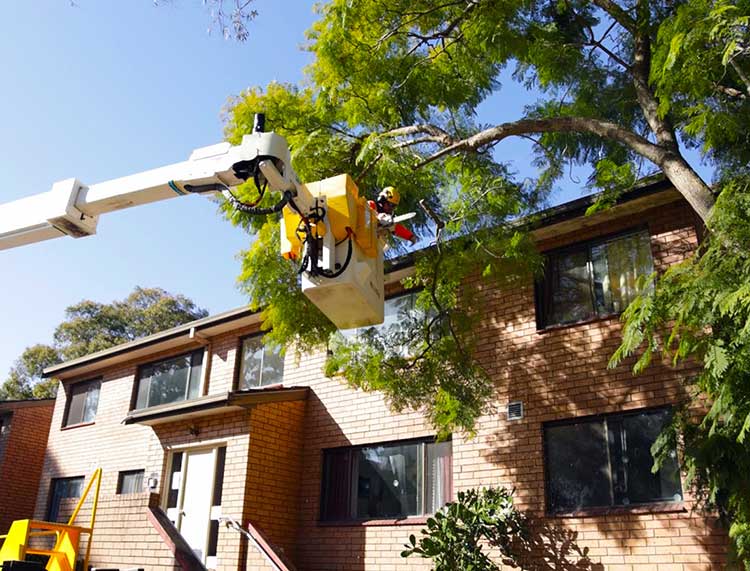 If you're dealing with a troublesome tree around your home or property, partnering with an expert in the field is the only way to go. You need to feel comfortable about everything – from safety requirements and neighbour concerns to Canterbury Bankstown Council red tape and everything else.
Shane's Trees is that expert! With more than 35 years of experience, we're comfortable and confident in delivering all kinds of tree services – and our professional arborists will keep your trees in check and your property well-maintained. We take the weight and risk off your shoulders!
Our Range of Tree Services Are Always Safe & Effective
Based in Kirrawee, our family-owned business has been helping people in Canterbury Bankstown with tree services for more than 35 years – and we mean it when we say we've seen it all! Whatever you need us for – whether it's removing trees for development, cutting trees for safety or trimming trees to get a nicer view – Shane's Trees has you covered every single time.
Here's how we can help…
Your Efficiency, workmanship, Safety and equipment you use in my opinion is 100% in your profession!… Again Ben, many thanks for the difficult job you tackled and conquered. With Thanks, Ray1″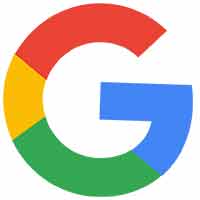 These guys did a fantastic and professional job. I've had them out to do work twice in the past couple of weeks and right from Charlette and Aaron in the office to the teams that came out were a pleasure to deal with. Quick to respond and deliver. Will recommend you far and wide. Thanks again. You are my definite "go to" for any future tree issues. Many thanks again….. Kerrie"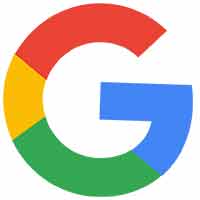 Their communication was excellent. It was a big job and required 3 visits. The team turned up exactly on time every time. They worked very safely, did an outstanding job and tidied up at the end of each day. We highly recommend Shane's Trees!"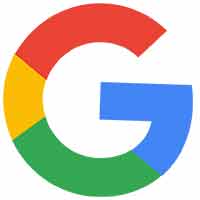 Shane's Trees Takes On Every Job – Big or Small!
From small residential jobs to large scale commercial projects, we have the equipment and expertise to deliver the results you need. No matter the size or scope of your project, there isn't a tree-related job we can't handle!
However small you think your job might be – you'll always get a premium, personal service with Shane's Trees. We can scale to any size project – but we never forget about the little guy! After all… If it's important to you, it's important to us.
Residential – Maintain or remove trees and branches around your home.
Commercial – Clear trees for properties or to make way for developments.
Government – Keep public facilities clean and safe with tree services.
Strata – Ensure the safety of your apartment complex with tree removal.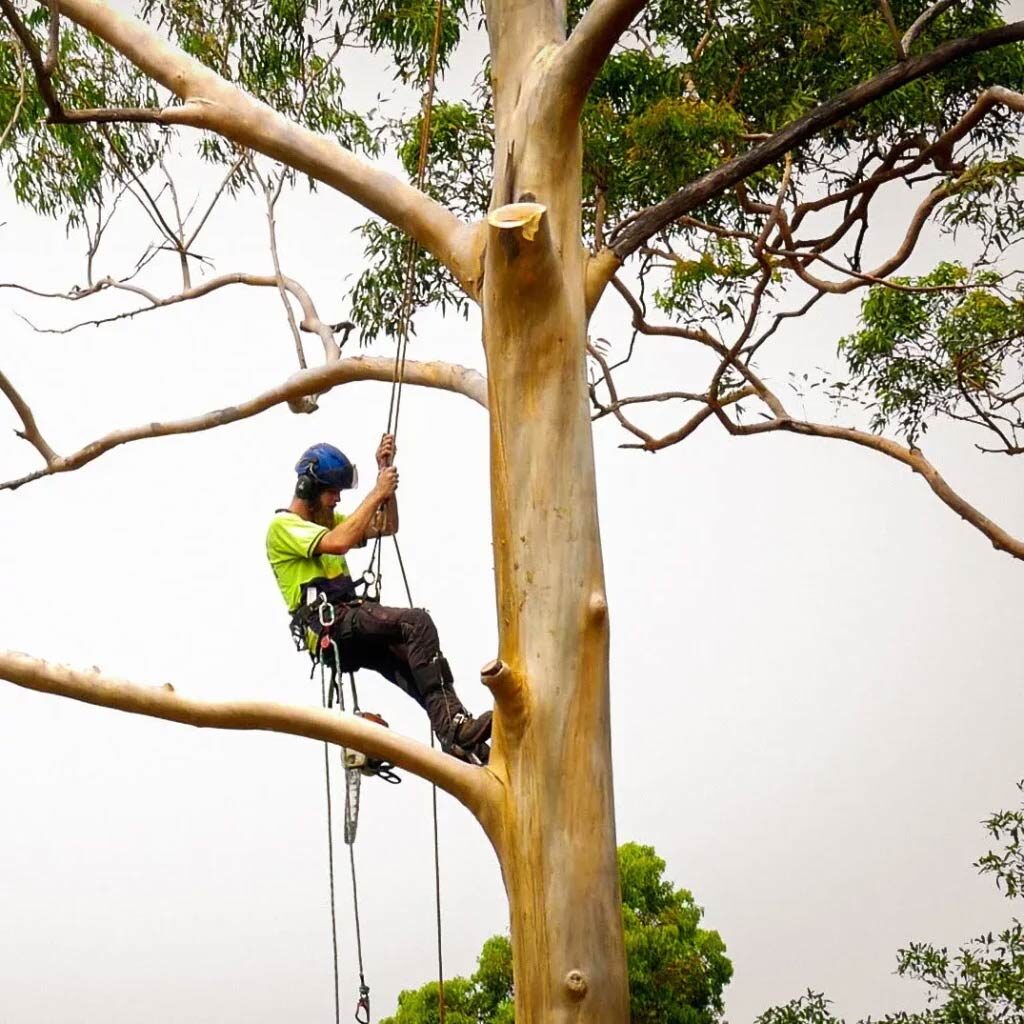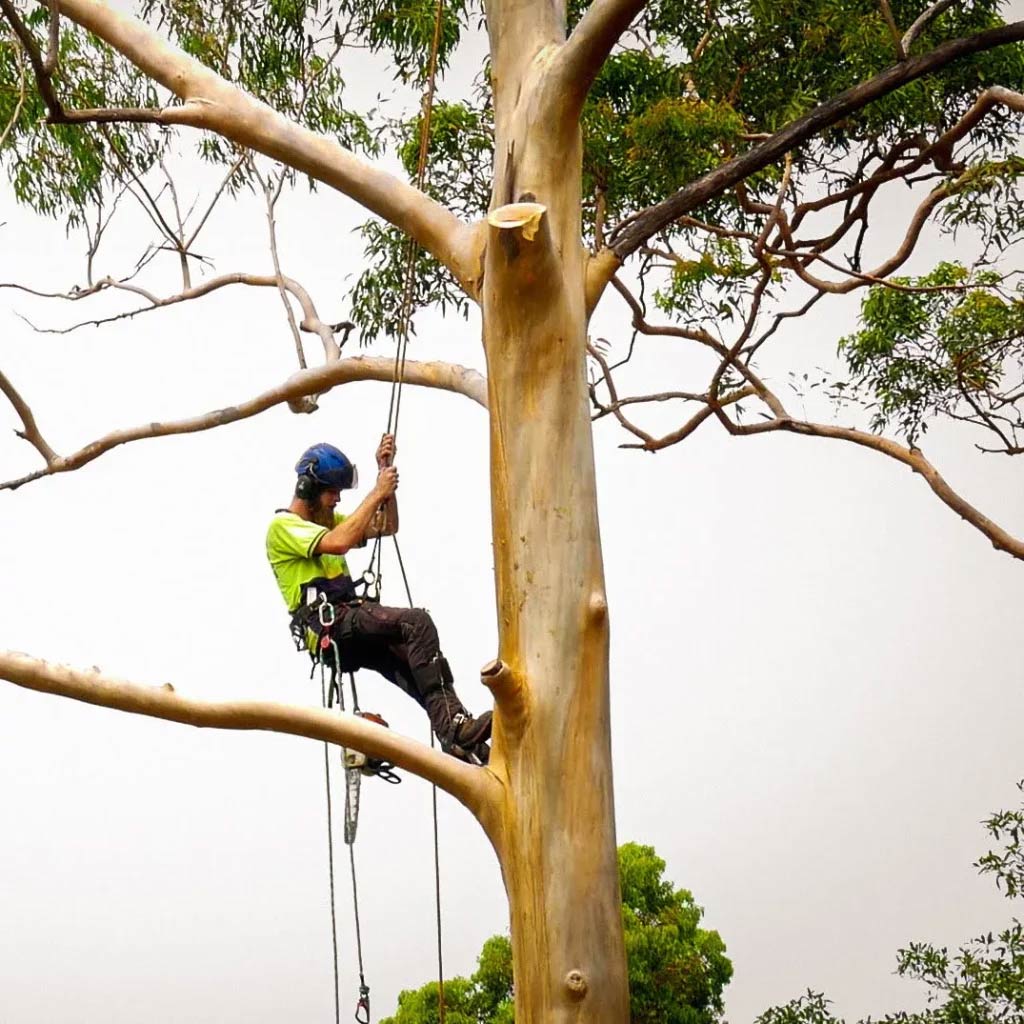 Qualified and
Experienced Arborists
Qualified Arborists. Quality Equipment.
We've been lopping trees for as long as we can remember. And we've perfected the art of removing trees and pruning branches without causing damage to surrounding areas. Along with 3 ISO certifications, our 25 qualified arborists use specialist tools and techniques to deliver a dependable service.
We've created a 7-star safety system – qualifications, insurance, people, culture, audits, practicality and engagement – to ensure the successful completion of your project. We make sure you comply with any council regulations and help you sleep easy knowing your tree services are in safe hands.
Shane's Trees Is The Best Option For Tree Services. Here's Why…
From our equipment to our expertise, there are countless reasons why homeowners, businesses and property developers (plus plenty more!) in Canterbury Bankstown rely on us when they need fast, safe and reliable tree services.
We're Tree Removal Experts
Shane's Trees leads the way when it comes to complex tree pruning and removal – and our team is made up of Cert 3, Cert 5 and Cert 8 arborists (all experienced climbers!) with a wealth of industry knowledge. Quite simply, nobody does tree services like us.
We're Reputable & Reliable
It's easy to think you can handle tree issues yourself or give a project to a substandard provider. But, so often, you end up with bad service, shoddy workmanship and loads more issues. If you want tree services you can trust, we do the job right the first time.
We're Focused On Safety
Trees can be incredibly dangerous – especially if you try to remove them yourself. At Shane's trees, we always prioritise the welfare of your family, your neighbours and your property by combining strict safety policies with years of industry experience.
We're Fully Insured
You need to know that your tree (that you're responsible for!) isn't going to cause damage to your neighbours or their property and leave you with a legal issue.. That's why Shane's Trees has full liability insurance and workers compensation insurance.
And More Anything Else… We Care About What We Do!
We're a family-owned company run by a second-generation arborist – and we've been lopping trees for 35 years. Trust us, we're seriously passionate about our craft. Our professional arborists get out of the bed in the morning to deal with the troubles – and we've got no intention of stopping!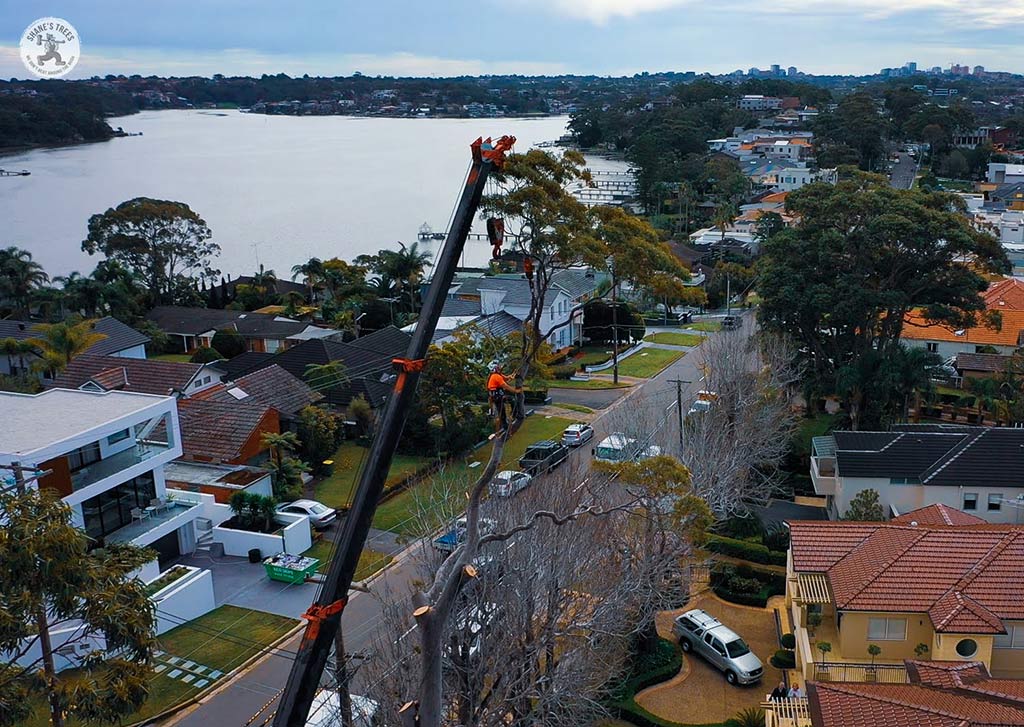 Hear From Our Happy Clients
You care about results – so we always deliver the best! When you partner with us, you can rest easy knowing there's no cowboy loppers, reduced risk of personal injury and no dodgy prices. Our commitment to your project is what sets Shane's Trees apart – and we want you to judge us by our stunning tree transformations!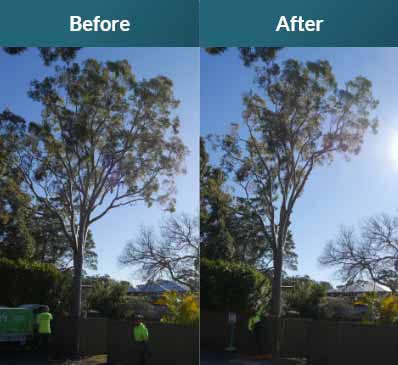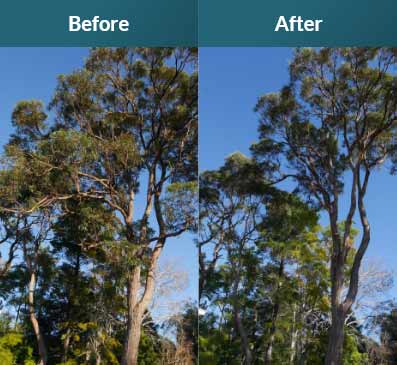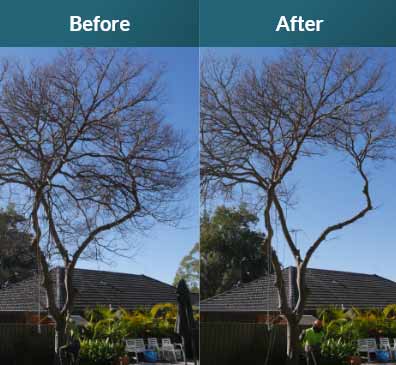 Areas We Cover
Get free advice and a quote on tree services in Canterbury Bankstown…
Ashbury (part), Bankstown, Bankstown Aerodrome, Bass Hill, Belfield (part), Belmore, Beverly Hills (part), Birrong, Campsie, Canterbury, Chester Hill (part), Chullora, Clemton Park, Condell Park, Croydon Park (part), Earlwood, East Hills, Georges Hall, Greenacre (part), Hurlstone Park (part), Kingsgrove (part), Lakemba, Lansdowne, Milperra, Mount Lewis, Narwee (part), Padstow, Padstow Heights, Panania, Picnic Point, Potts Hill, Punchbowl, Regents Park (part), Revesby, Revesby Heights, Riverwood (part), Roselands, Sefton, Villawood (part), Wiley Park and Yagoona
Need to submit an application to prune or remove trees on private property with Canterbury Bankstown council? Use this link to take you to the application page
"We were very impressed by Shane's Trees. We have a difficult site so no cherry pickers could be used. The work was performed skilfully and promptly. Clean up was excellent. Communication was excellent and they fitted our awful (my opinion) job in before Xmas."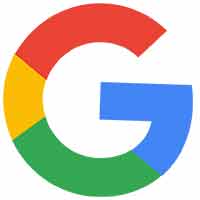 "I have a large London Plane Tree in my small yard that cannot be removed. I contacted Shane's Trees for a quote to allow a council-permitted trim. I am extremely satisfied with all aspects of the process – the quote was provided in a short period of time, and the work was carried out by a friendly, very professional team of 3 men. I would highly recommend this company"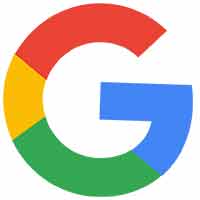 "The team at Shane's Trees were wonderful. They are very safety conscious which was my main concern. They implemented a plan to help my tree. Polite and informative as to what they were doing. Highly recommend Shane's Trees, in fact they are coming out again to look at another tree for me."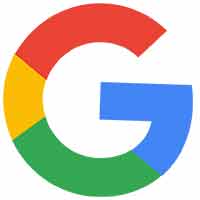 Get A Complimentary Fast Quote
One of our friendly team members will get back to you before you can say 'timber'!
Some factors that might affect your quote…
The size of your tree. Generally, the bigger it is, the longer it takes to remove – and the more space vegetation takes up in our trucks!
Ease of access. Trees around properties with steep embankments are often difficult to load onto vehicles.
Equipment needed. Certain projects require the use of barges, cranes and even helicopters which may be reflected in your quote.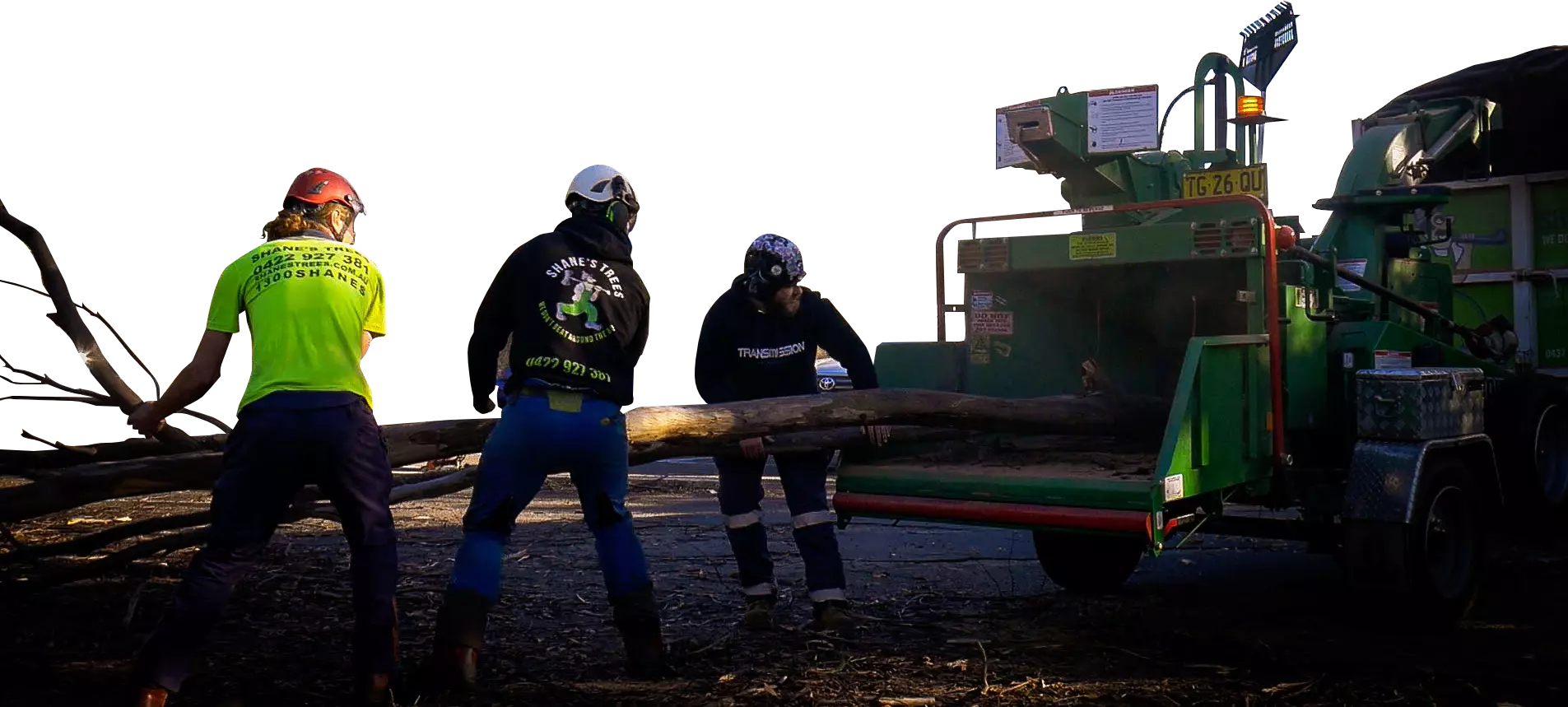 Got a Question? We Probably Answer It Below…