Need a Tree Removed in Hornsby?
Are you a resident of North Shore or the immediate areas? Are you looking for a professional tree removal service? Worry no more. You have come to the right place! We are a reputable and licensed tree removal company that has been serving the residents of Hornsby and the greater upper North Shore for over 35 years. We are a team of accredited arborists who are ready to provide you with a fast, affordable and friendly service. Our experience and expertise make us the No. 1 sort after tree Care Company in North Shore. Feel free to give us a call today and make your booking.
Our Hornsby Tree Services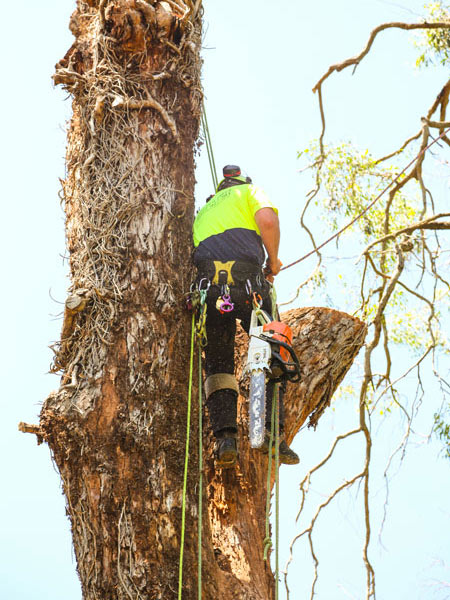 Over 35 years experience in the arbor Industry
Our tough crews and arborists are all highly qualified
We are fully insured
We Cover all tree removal services
Super competitive rates
free, no obligation quotes
Public liability insurance
Cert 3 accredited climbing arborists
Leave your place cleaner than when we got there
About Shane's Trees
Professional Hornsby Arborists
There are many reasons to choose Shane's Trees for your upcoming tree removal tasks. Here are some of them:
Range of Tree Services– We provide a wide range of tree care services; from tree removal, stump grinding, and stump removal. We also offer tree pruning, tree lopping,and tree trimming services. When contacted, our professional crew will be dispatched to your property for assessment,and they will be able to offer you the best advice based on the arborist reports.
Fully qualified and insured Arborists– Our arborists are well-trained and accredited to provide the best service for you. As a team, we take pride in the work we do and strive to achieve 100% customer satisfaction for all our clients. Our professionalism and honesty help us to maintain the integrity and tranquillity of your home.
Safety first approach– Our Company is insured and rightfully bonded to take away the burden of worry from you. We understand that tree removal is a delicate matter that may result in injuries and accidents. Our crew is well covered under the insurance as well as your property. We pride ourselves in offering safe and efficient tree and stump removal services. Contact us today, you can never go wrong with us.
State-of-the-art equipment- In our quest to providing you with the best services possible, we have invested in up-to-date equipment that complements our professional workforce. Our equipment is modern and well maintained to enable us handle any tree care service requested by our clients. From our cherry pickers, chainsaws and even cranes, we can accord you a world-class experience that will leave you satisfied.
Why hire us?
• Licensed and accredited arborist to provide a professional service to you.
• We offer competitive rates with a guarantee of no hidden charges.
• Excellent customer service with a dedicated team ready to respond to your questions and queries
• We give arborist reports for all your trees
• On-time response to your calls and emergencies. Our team will be there in a moment's time.
• Modern, state-of-the-art equipment to handle the job expertly.
• Integrity is our priority; we will uphold the serenity and tranquillity of your property or home.
For all your tree removal and stump removal needs in North Shore and surrounding areas, please feel free to contact us. We take pride in working hand-in-hand with our clients to provide a fantastic, cost-effective service that will be worth the experience. Give us a call today, and we will be happy to answer all your queries regarding tree lopping services.
Give us a call today on (02) 9528 4507 or 0422 927 381, or Drop us a quick email on [email protected] . We'll get back to you in minutes